On November 19th, Bionomous celebrated two years of existence.
For this special event, Bionomous' team has interviewed Frank and Ana, the co-founders of Bionomous, to get a better insight into what it took to bring the EggSorter to life, start a company as well as the projects they have in mind for the future. If you are interested in knowing more about how Bionomous was founded, read on!
What is Bionomous? What do you do?
Frank: Bionomous is a swiss start-up that was born at the Ecole Polytechnique Fédérale de Lausanne (EPFL). Here we build laboratory instruments to automatize the handling of miniature biological models that are used in life science, for a more efficient and ethical research.
What was the original source of inspiration for you to start Bionomous?
Frank: The idea originated within the framework of a European project in which us engineers collaborated with biologists who worked with zebrafish, a small freshwater fish widely used in Life Science Research as a model to study genetics, cancer and toxicology, among others. We identified the difficulties these researchers were facing when manipulating zebrafish embryos, as those are extremely small (around 1 mm). Until then, embryos were processed manually under a microscope using a pipette. When we understood that this was not an isolated case and that the use of zebrafish as a model was growing rapidly, we decided to develop a technology which could contribute to increasing research efficiency in life science with this model.
How did you start your collaboration?
Frank: When starting a business, it is important to join forces, as it is really not easy every day. Ana and I complement each other well in terms of competence and character, an essential element that has allowed the company to develop well.
You both have a background in robotics and biology, respectively. How did both these backgrounds complement each other when starting a company?
Ana: At Bionomous, we create machines for biologists. In this sense, having a team that combines engineering and biology has allowed us to create a reliable product that fits the needs of the end-users. Understanding how biologists could use the EggSorter and what are the specific requirements that will make their life easier are the basis on which we can design a machine that works.
How for you have come since the first prototype of the EggSorter is absolutely impressive. How long did it take to get from the first prototype to the final version of the device?
Frank: It took approximately 4 years of development to get where we are now. We started with a very simple prototype to prove the concept, and then went through several iterations by adding more and more functionalities.
We tried as soon as possible to test these prototypes with end-users in order to retrieve feedback for keeping improving the technology. With the feedback we have received, we are now designing the next version that we plan to commercialize next year.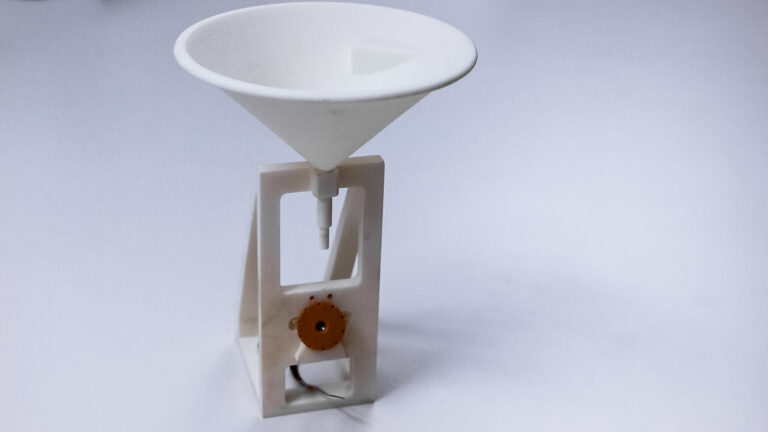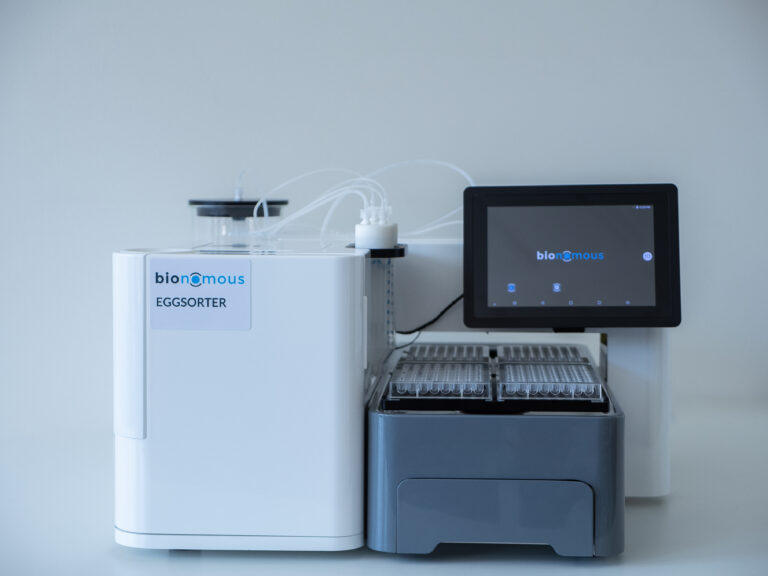 How can your product make a better world?
Ana: Automating procedures in Life Science Research allows to have faster and more reliable results. Such results can then be useful to improve human health and environment sustainability, among others. Zebrafish embryos are used in many research fields related to human health, and can be used study to fundamental science but also drug development. In addition, the zebrafish model is growing as a promising model for diagnostics of serious diseases such as cancer, and for personalized medicine. Zebrafish embryos are also an established model for toxicology studies, and they are used for instance in some countries to assess the water quality and ecotoxicity.
Did you have a clear view of the market from the start or did you find other/better opportunities along the way?
Ana: We knew that initially we should concentrate on developing the EggSorter for the zebrafish market as it was designed for that purpose. Now that our technology is ready for that market, that we have shown that it works and have several customers in our pipeline, we feel confident enough to move on to new markets. In this sense, we have started adapting the EggSorter to handle Xenopus eggs and we have the ambition to use the EggSorter for egg quality control in aquaculture.
How do you see the future of the company?
Ana: We see a big future for Bionomous. We have had the first sales of our product and we have key opinion leaders in our pipeline interested in our technology. With the security that the EggSorter will make a good entry into the zebrafish market, we are expanding now to new potential markets, such as the Xenopus market, and we envision expanding into the aquaculture market too.
Our goal is to continue growing and to keep adding people to our team who we believe will be as amazing as our current Bionomous' team !