85th SICTIC Investor Day
9 February 2021 at 16 h 00 min

-

18 h 30 min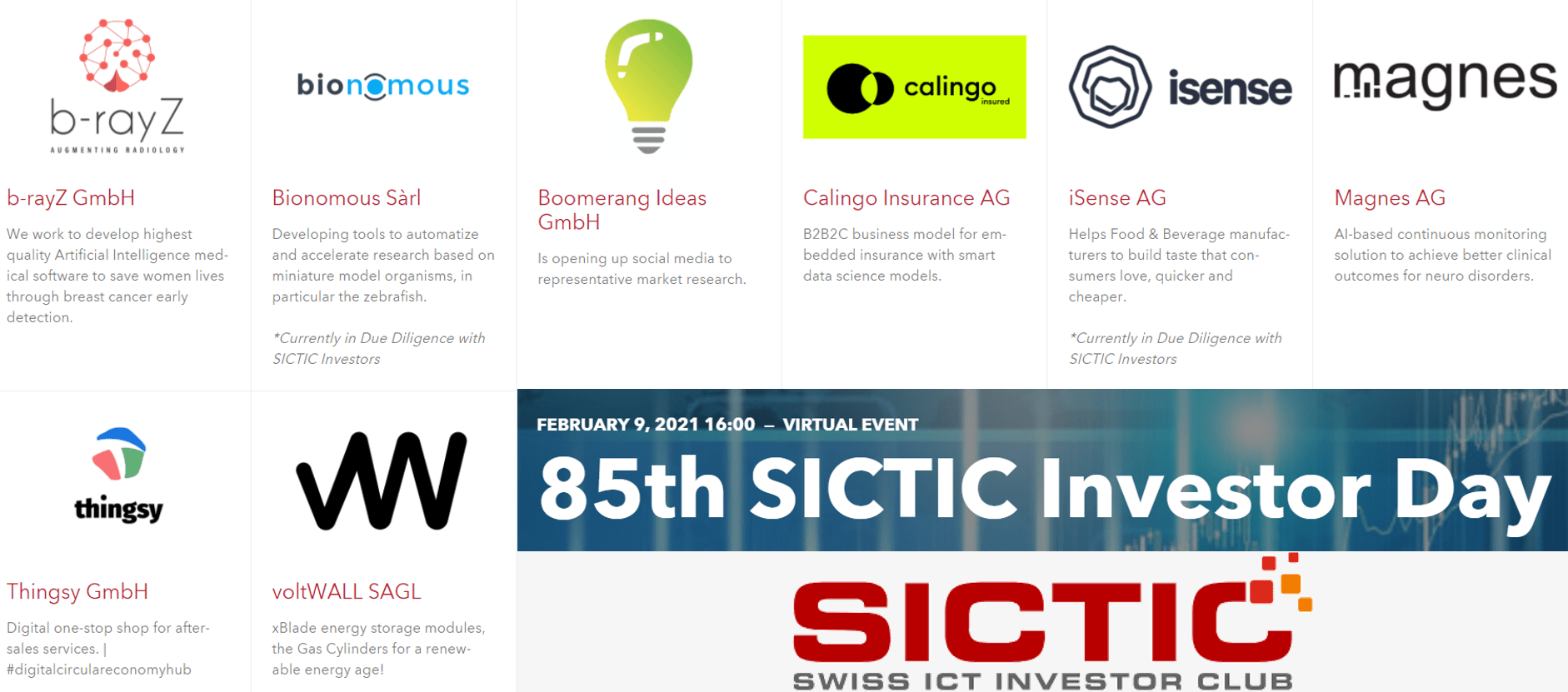 Get to know Bionomous at the 85th SICTIC Investor Day!
We are very excited to pitch at the 85th SICTIC Investor Day!
SICTIC (Swiss ICT Investor Club) is a non-profit association with a strong investor community which organizes the deal flow and matchmaking of startups and investors online and at pitching events.
Since 2018, SICTIC has become the largest and most active business angel network in Switzerland and was awarded "Best Performing EBAN Member 2018" from over 150 member organizations in more than 50 countries.
The event will take place on the 9th February at 16:00 and it will be held online due to COVID-19 pandemic. Do not miss the opportunity and buy your tickets here.
If you want to know more about these kind of events, you can check them here: https://www.sictic.ch/events/