We are back from SLAS Europe 2023 in Brussels and we couldn't be more proud and happy of the recognition we have got there! Bionomous has won not one but two awards!!
🏆 New Product Award – that was given to recognise the novelty, innovation, and potential of the EggSorter. We have won this prize alongside Readily3D, a swiss company developing a tomographic bioprinter that creates innovative living tissue constructs within seconds.
🏆 Ignite Award – that recognises the best start-up or emerging company in exhibiting in the conference. It is a prize that is given based on selected criteria such as marketing plan, market presence and potential, funding prospects, plan for growth and the existence of balanced company leadership.
We would like to thank both juries for this recognition as well as our team for its continue effort and great job. These awards are not only an acknowledgement to the work we do at Bionomous, but also to the people that support us. It is a great motivation too to keep doing what we do!
Below, some pictures from the conference, where we also had a very comic visit to our booth 😉 ⬇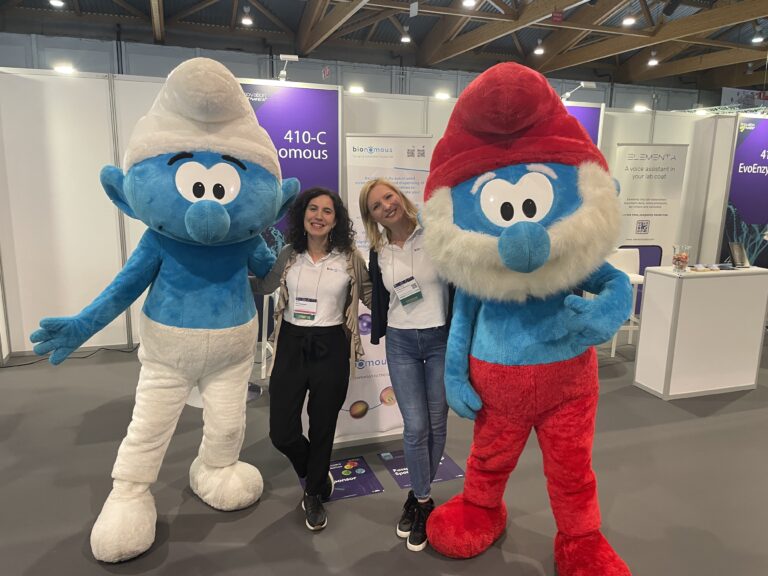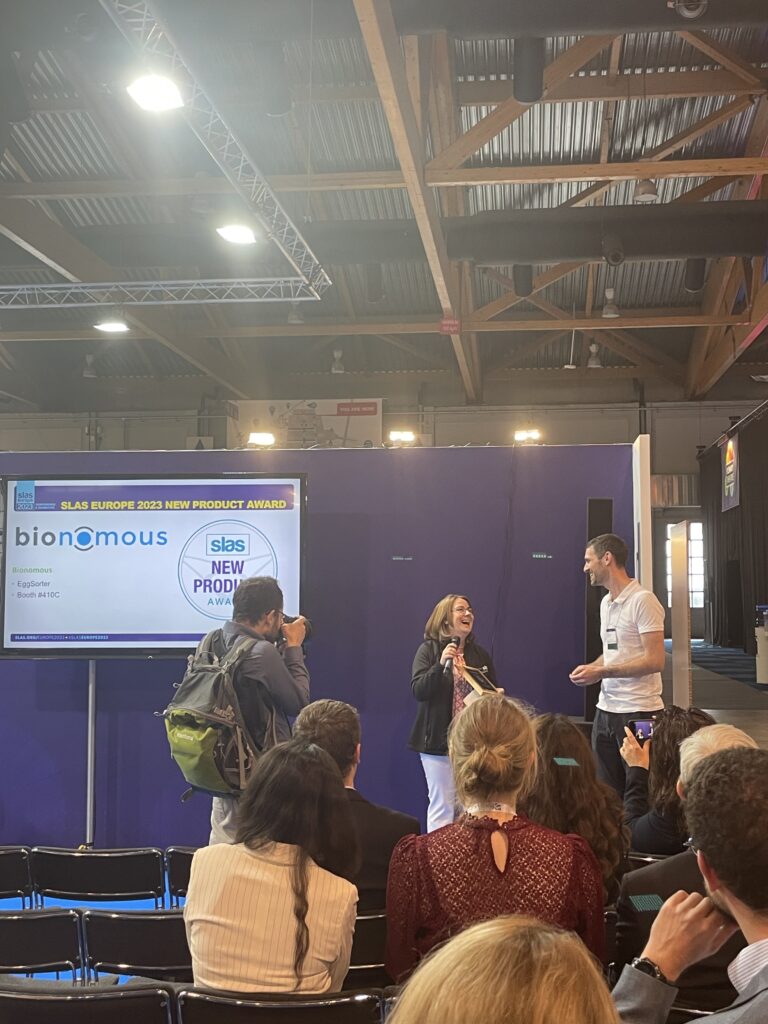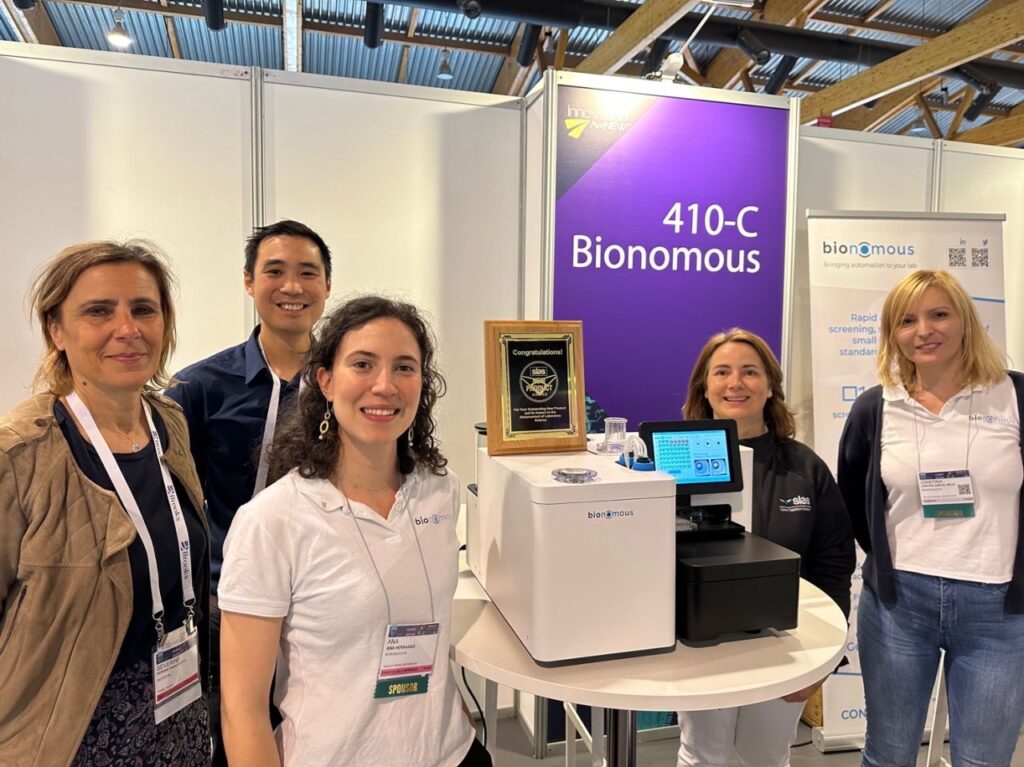 We recommend participating to SLAS and SLAS Europe to all the companies developing automation for laboratories, that much that we have already made sure that we will be in SLAS 2024 in Boston!