1st Lausanne Fish User Meeting
5 November 2021 at 13 h 00 min

-

20 h 00 min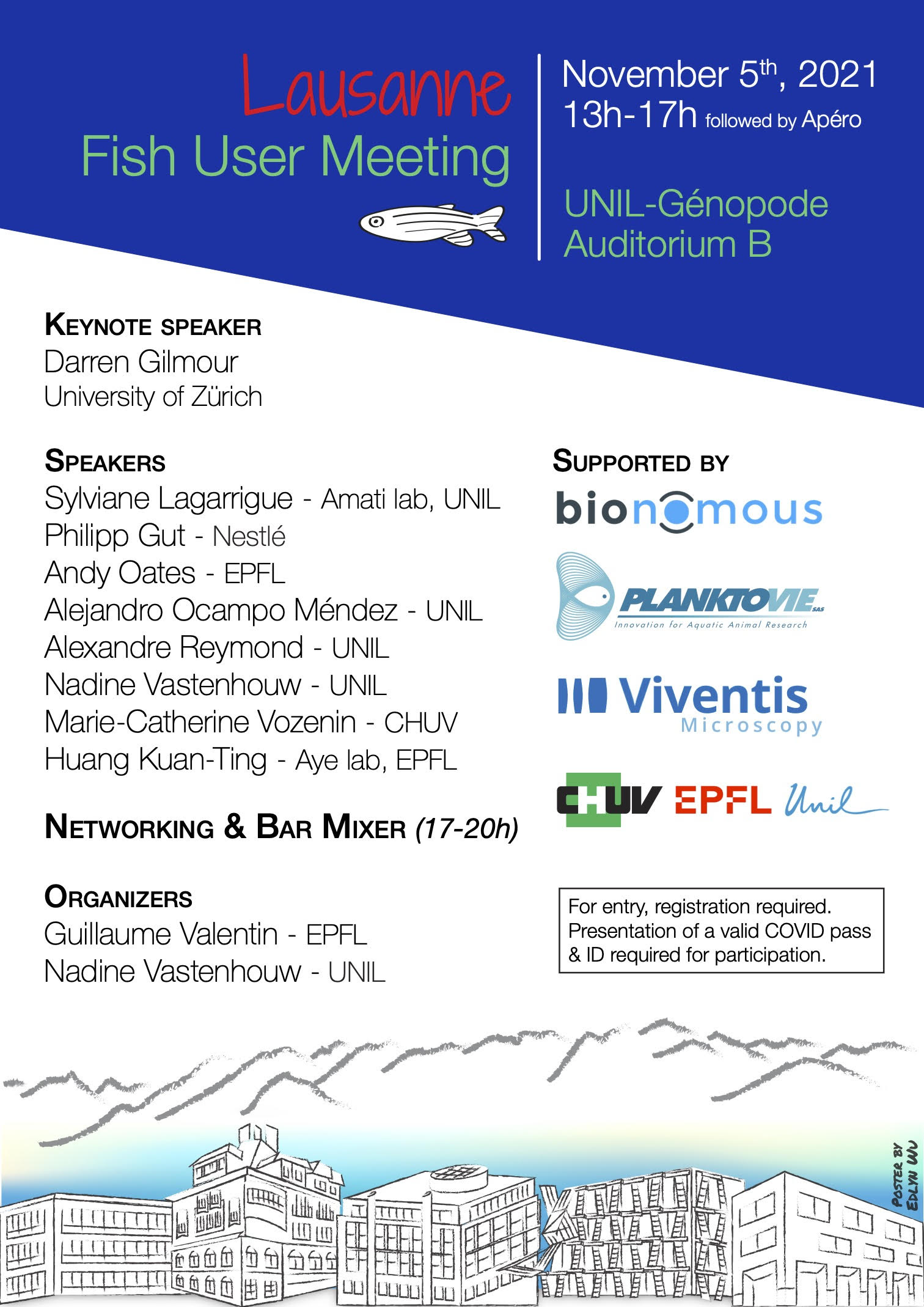 Bionomous is sponsoring the 1st Lausanne Fish User Meeting !
Next Friday 5th of November, the Lausanne community for fish research will meet for the first time. This event aims at bringing together all the groups doing research with fish in Lausanne to discuss the different topics that they study.
The fish research community in Lausanne is mainly focused on zebrafish, and we also have some groups using killifish for studies in the areas of epigenetics, stem cells, aging.
At Bionomous we decided to sponsor this great event since we believe that collaboration and interchange between peers are some of the main driving forces of science and innovation.